Buon 2021 a tutti!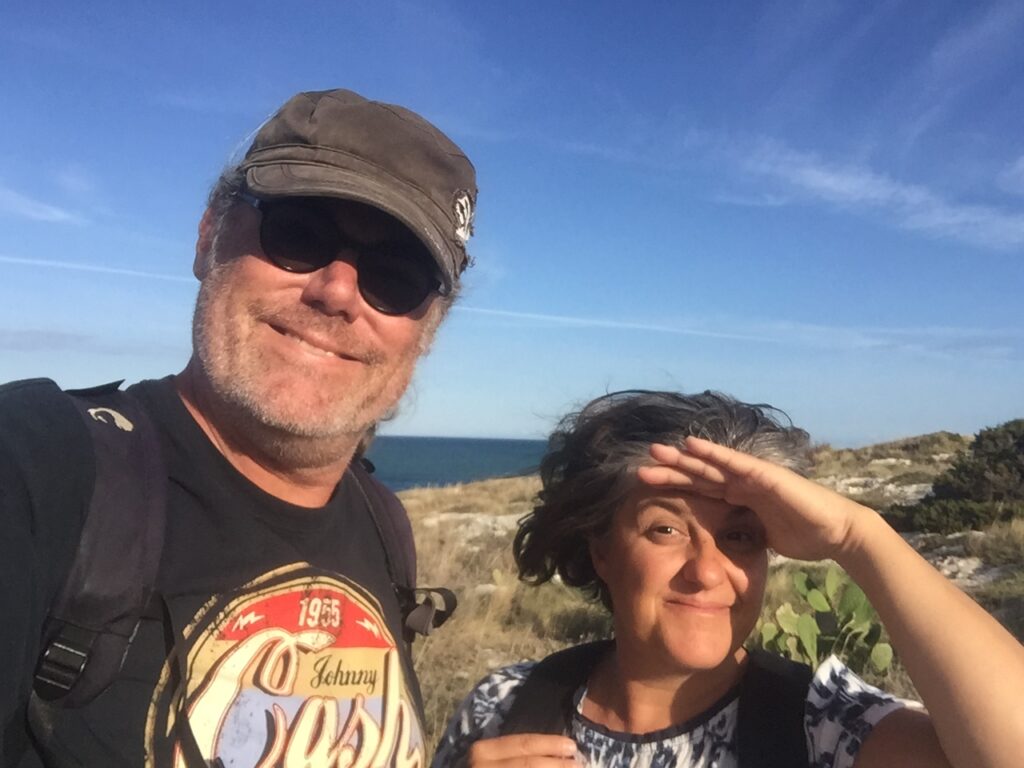 CLICCATE SUL LINK IN BLU PER GODERVI 3 MINUTI DI GIOIOSI VIAGGI!
 Clicca qui: Guardaci in azione quando siamo in giro per l'Europa !
La pandemia di Covid-19 continua a costringere il mondo a stare in stand-by.
È una situazione senza precedenti, e sicuramente molti di noi fanno fatica a gestirla sia a livello pratico che a livello emozionale.
Vogliamo liberarci; vogliamo uscire e fare "le nostre cose" come facevamo una volta, prenotare un biglietto aereo per ovunque, o partire per il fine settimana, andare a trovare amici e famiglia, fare un semestre di studio all'estero, cercare lavoro in città diverse dalla nostra, o magari anche in altre regioni o perché no,altre nazioni.
Ma al momento NON POSSIAMO FARE tutto questo. Oppure possiamo, ma c'è sempre un MA.
Quali strategie stai usando per far fronte a tutto questo?
Su quali risorse personali fai affidamento per evitare di essere soffocato/a da insicurezza, paura, rabbia o disperazione?
Ci piacerebbe sapere cosa ne pensate, quindi scriveteci:
info(at)europe-berlin-guide.com
Oppure clicca direttamente qui:  Contact! 
Viaggiare e vivere all'estero è stata la mia strategia di vita fino al 2020; cambiare il luogo dove vivo e lavoro mi ha spesso aiutata a utilizzare nuovi paradigmi, a gestire più consapevolmente una realtà diversa da quella conosciuta, ed è stato anche uno strumento utile per reinventarmi! Mi ha aiutato a mobilitare energie positive.
Ora che la mia esistenza come Tour Manager in giro per l'Europa e come guida locale della città di Berlino ha subito un'interruzione, sono costretta, come milioni di altre persone, ad affrontare un cambiamento imposto del mio modo di operare, delle possibilità lavorative e anche del mio modo di vivere.
Per niente facile, ma inevitabile.
E probabilmente sarà anche utile, a lungo termine.
Niente è certo sicuro e pianificabile al 100%.
Anche se continuiamo a crederci, il PER SEMPRE non esiste, e ci sono così tante lezioni che possiamo imparare da tutto questo. Come individui e come società.
Sto cercando di fare i miei "compiti" e l'unica cosa di cui sono sicura è che c'è sempre tempo per imparare!
Questo è ciò che auguro a tutti noi; usare questo tempo per fare i nostri "compiti", per imparare il più possibile e per avere buone opportunità di applicarlo, al fine di rendere tutte le vite su questo pianeta migliori e degne di essere vissute.
Sara Cereda-Kort
P.S
Dobbiamo abituarci alle nuove tecnologie che ci consentono di essere connessi virtualmente, tramite video chat, riunioni virtuali, home office, home-schooling.
In tempi come questi creatività, idee e buon umore potrebbero essere la chiave per nuove soluzioni!
Dave Markle, il presidente del gruppo Passports Educational travel ha avuto una grande idea: ha organizzato UNA SERIE di Classi online, tenute da noi Accompagnatori turistici su temi culturali e storici inerenti a destinazioni di viaggio. IL TUTTO GRATUITO!
Siamo molto orgogliosi di avere partecipato a questo progetto.
Per vedere le nostre lezioni (naturalmente in inglese) andate sulla pagina di
https://www.passports.com/blog/
Li troverete le lezioni, sia nostre che anche di altri colleghi internazionali.
Le nostre sono:
Prague – A Historical Center of Europe;
Travel like a Pro in Europe;
Ludwig II – the Mad King, the Fairytale King, the Michael Jackson of his time;
Authentic Italian Cuisine;
Martin Luther and the Reformation;
Venice and its fragile lagoon ecosystem;
König Fußball regiert die Welt;
Tulips and Flower Gardens in the Netherlands;
Walls and Bridges
Buon Divertimento!
CHI SIAMO:
Sara e Matthias viaggiano  su questo pianeta cercando di raccogliere piu' esperienze possibili attraverso i posti che visitano, il cibo e le specialita' locali,la musica, le tradizioni, i movimenti alternativi, il passato ed il presente, i cambiamenti, le sensazioni, le atmosfere.
Se siete alla ricerca di
Tour Manager (accompagnatori turistici) per l'Europa
e/o
Guide locali di Berlino
che lavorano con passione e con buon umore, noi siamo le persone che state cercando.
Sara parla: Italiano, tedesco, inglese, francese e spagnolo.
Matthias parla: Tedesco, inglese e  italiano.
Guidiamo persone che viaggiano indipendentemente o in gruppo a Berlino e accompagniamo viaggi come Tour Manager in Europa. Collaboriamo con Tour Operators, Scuole, Universita', Associazioni,etc… chiunque desideri fare un viaggio irripetibile nella capitale tedesca o alla scoperta del "vecchio continente".
Con la nostra homepage cerchiamo di darvi suggerimenti  e di condividere  con voi idee ed impressioni, frutti della nostra vita "nomadica"! 
Per motivi tecnici, la nostra homepage e' principalmente in lingua inglese. Per richiesta di informazioni, preventivi, dettagli,non esitate a contattarci mandandoci una Email al nostro indirizzo,e vi risponderemo al piu' presto.
info(at)europe-berlin-guide.com
oppure utilizzate il link : Contact
All original material copyright ©Matthias Kort & Sara Cereda-Kort