Healthy 2021 everybody!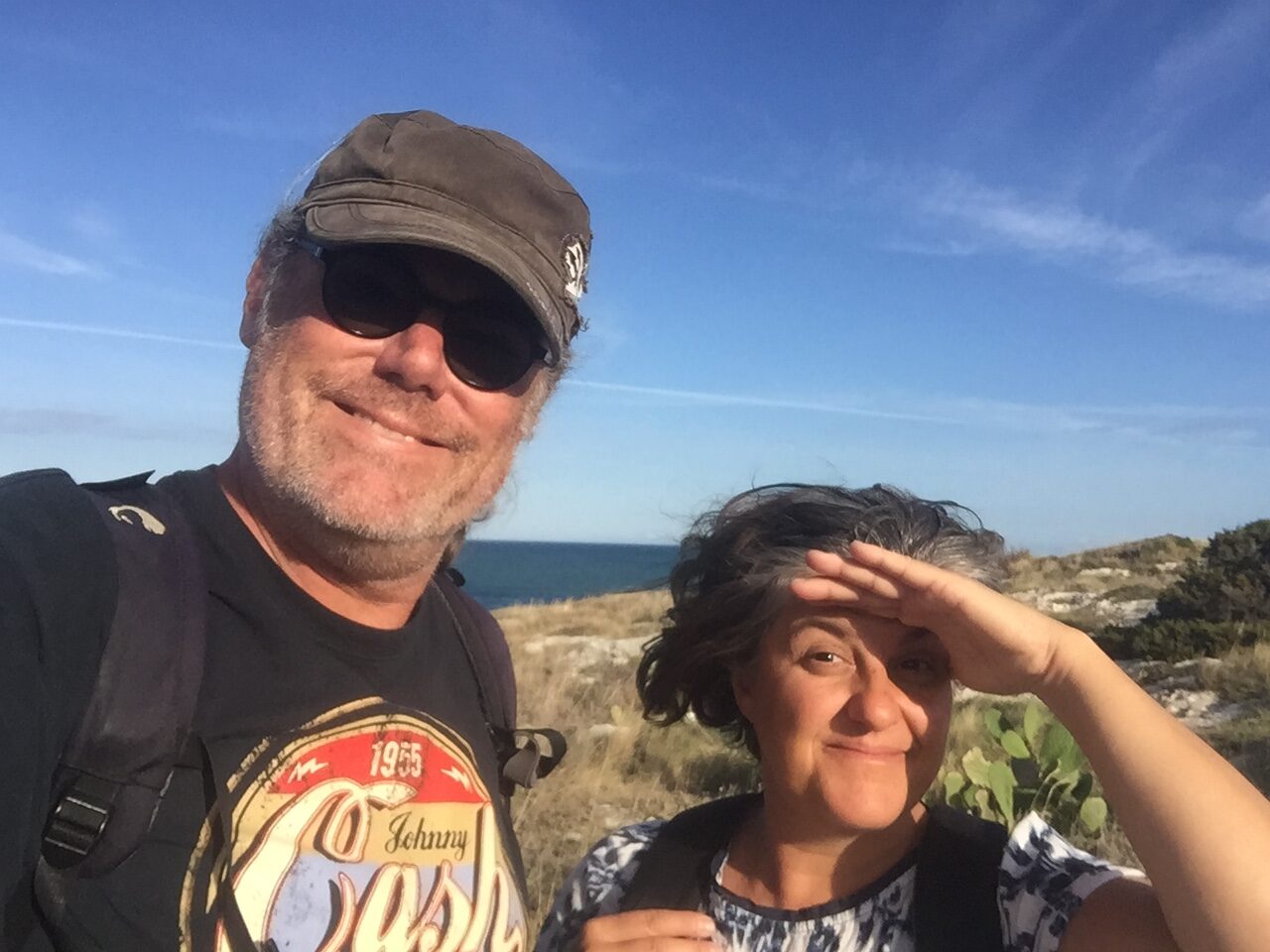 CLICK DOWN BELOW FOR 3 MINUTES OF TRAVELING JOY!
Have a look at us in action in the past-we hope to be on the road soon again!
As time goes by, and the Pandemic of Covid-19 and its mutation(s) is still keeping the world in un unprecedented stand-by modus, we might feel that we cannot cope anymore with this situation.
We want to break free; we want to go out and do "our things" like we used to, book a plane ticket to everywhere, or drive away for the weekend, go visit friends and families, do a study abroad semester, apply for jobs in different cities, states, even nations.
But at the moment we just CANNOT DO all of this. Or we can, but there is always a BUT.
What strategies are you using to cope with all of this?
What personal resources you rely on, to avoid being suffocated by insecurity, fear, anger or despair?
We would like to know your thoughts about it, so please write us under:
info(at)europe-berlin-guide.com
Or just click here on Contact!
Traveling and living abroad has been my answer in life; combining a change of location with a change of patterns, a new reality, discovering a different me, or the part of myself I still didn't know well.
It helped me to mobilize positive energies.
Now that my existence as a Tour Manager around Europe and as a Berlin city local guide has come to an interruption, I am forced, like millions of other people, to face an imposed change of way of operating, of working possibilities, and also of way of life.
Not easy at all, but inevitable.
And probably also helpful, on the long run.
Nothing is safe secure and 100% plannable, forever doesn't exist also if we keep on believing it, and there are so many lessons we can learn out of all of this. As individuals and as societies.
I'm trying to do my own "homework", and the only thing I am positive about is that there is always time to learn!
This is what I wish to all of us; to use this time to do our "homework", to learn as much as we can and to have good opportunities to apply it, in order to make all lives on this planet better and worth living.
Sara
P.S
We have to get used to new technology which enable us to be virtually connected, by video chat, virtual meetings, home office, home -schooling.
In time like these creativity, ideas and good spirits could be the key for new solutions!
Dave Markle, the president of Passports Educational group travel
had one great idea: he organized FREE OF CHARGE TOUR DIRECTOR LECTURE SERIES! And we were both proud part of it!
---
"Passports is pleased to announce a new lecture series that we hope you will find useful to enhance your online teaching platform and give you some new options to explore."
Thank you Dave, and thank you to all our TD colleagues who participate, like us, in this project!
We are pleased to give YOU ALL the opportunity to follow our lectures, by following the link:
https://www.passports.com/blog/
These are the themes we covered:
Prague – A Historical Center of Europe;
Travel like a Pro in Europe;
Ludwig II – the Mad King, the Fairytale King, the Michael Jackson of his time;
Authentic Italian Cuisine;
Martin Luther and the Reformation;
Venice and its fragile lagoon ecosystem;
König Fußball regiert die Welt;
Tulips and Flower Gardens in the Netherlands;
Walls and Bridges
info(at)europe-berlin-guide.com
Or just click here on Contact!
STAY HUMAN, KEEP ON TRAVELING & WATCH OUT FOR THE SIGNS!
Sara & Matthias